Women don't cheat on their men if they just have a comfortable situation for it. Women differ from men by the fact that sex for them is just an addition of relations, and a very pleasant one, but still it's not the main thing.
There are many reasons of cheating. The most widespread are revenge, lack of love from husband or being unsatisfied from sexual life. All these aspects have one basis – absence of positive emotions in a family. You will never hear about a situation when a married woman was offered to have sex with her friend and she agrees. If everything is good in her family, she won't cheat. Men must not only support her love he also must satisfy her sexual needs. And this goes away with time, people get used to each other and relations become boring.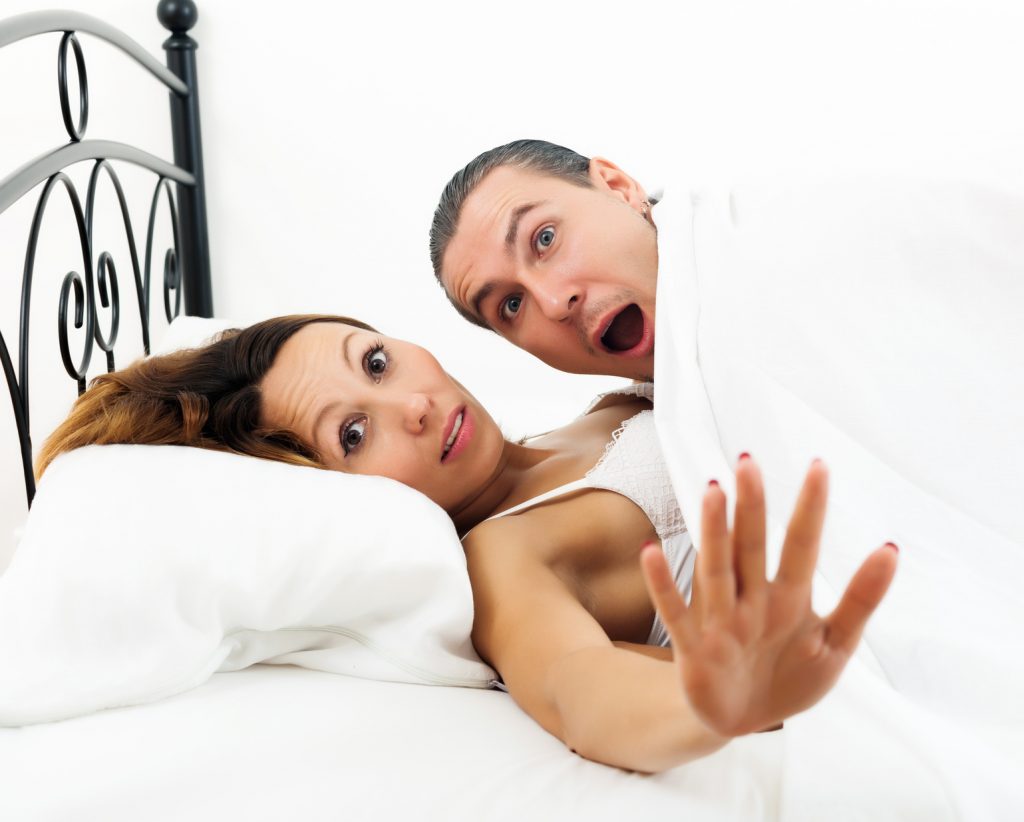 Following troubles appear:
Routine. Each day the same bed, turned off lights, condoms, one-two positions and false playful smiles that don't express anything.
Sometimes men object blowjobs from their women because they think future mother of their children shouldn't do this. They also don't think that cunnilingus is necessary and avoid any fondling at all. Than sex life becomes boring and monotonous and a woman has only one feeling in a bed – boredom.
Egoism. Sometimes sex in a family becomes senseless. If a woman doesn't feel desired she doesn't want to have sex without feelings. It will be boring and not pleasant. If she finds a man who wants her she will go to him, because every woman wants to be loved and desired.
Fear. Sometimes woman is afraid of something and doesn't feel protected near her man. Women can fear unplanned pregnancy, sexual fantasies, excitement from male aggression. They try to struggle with it but in many cases they lose. And it happens not at home but somewhere else.
Size. Size matters and stop thinking that it's wrong. The result can be like this: a man with a small size feels good and stops trying to impress his woman anyhow and only a woman loses in this situation. If a man doesn't look for new ways to satisfy her sexual needs she will find somebody better.
 In the end one can say if there is love in family, no one will ever cheat anybody. Good sex will keep a woman from adultery. Don't be lazy to make something new all the time to refresh your emotions and feelings. Turn your head on and don't turn off the lights. 
---